MAP MAKER and SERVER TOOL
Become a part of the community.
Design your own maps and host your own server
or jump straight in to enjoy the custom maps.

RANKING SYSTEM secured by EQU8
SYSTEM secured by EQU8 Climb the ladder. Join or assemble a squad and compete against the best players from all over the world.

Clean movement and gunplay with bullet drop Terrain- and urban-based infantry combat Assault – Medic – Gunner – Sniper New and Classic game modes

TASK FORCE ELITE was created because we, the developers at Red Spear Studios, live and breathe first person shooters. We weren't satisfied with what we saw year after year. We wanted to make a game that would take us back to our roots, a game that we would be proud of, a game that we ourselves would want to play. That's why you'll find members of the dev team in the servers. See you in-game!
Community poweres fps multiplayer game
Community is at the heart of TASK FORCE ELITE. Our game has been designed from the ground up to give you control. We take inspiration from games of the past which allowed players to get creative, build their own maps and grow their own servers. We encourage you to try out some of the great maps already made by our community members; some are seasoned professionals with many maps under their belts, while others are just beginning their level design journey.

MEET EDDIE, THE LEVEL DESIGN TOOL
The TFE community lovingly named the map maker 'EDDIE'. EDDIE is a tool which allows anyone to create a map for TASK FORCE ELITE. It is also a very powerful tool allowing its more advanced users to make professional-looking maps with all the complex lighting, sound design and flexibility that Unreal Engine has to offer. To get started, download EDDIE today and check out the user-friendly Beginner's Map Making Tutorial.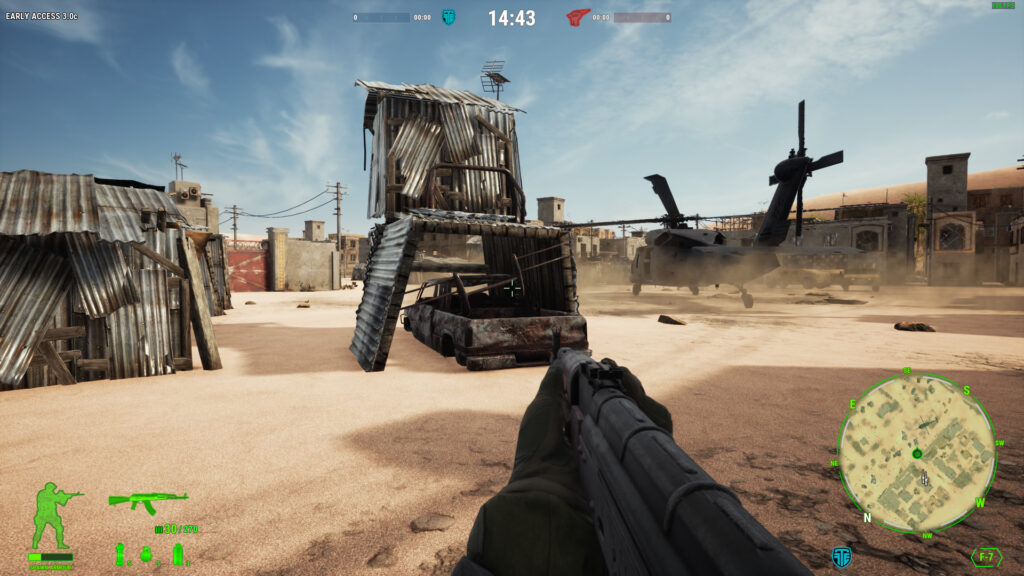 Start your own server and grow your community. Define custom rules, choose maps and give your server an identity! The Server Tool is available to everyone and we encourage you to tailor the FPS experience to the needs of your community.
Do you want custom weapon rules, such as a sniper-only server? No problem! Do your friends like one game mode more than others? Set it up! Have you got hundreds of ideas for maps and want to host them on your own server? Let's get started!
With 21 stock maps in the map pool, the official servers have something for everyone – from the sprawling hills of Mountain Arena to the dense urban setting of First Fall. Jump
in and try out the maps for yourself!


Are you a competitive player? Study the maps and gain an advantage over your opponents. Assemble your clan, train and hone your skills on the competitive maps, then
participate in matches to test your skills against players all around the world. The stock maps are your canvas – your teamwork and skill are the art.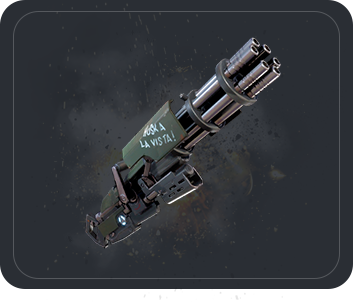 But I must explain to you how all this mistaken idea of denouncing pleasure and praising pain
Get notified with
the latest updates
No kill streaks. No perks. No pay to win. No unlockable weapons. No random spawns. Just FPS. 
Take to the streets with close-quarters urban warfare. Fight house-to-house or find strategic elevated positions and rain hell from above. Journey across sprawling hills and dunes to snipe your enemy from great distances.
Our meticulously crafted levels feature designated spawn points. TASK FORCE ELITE rewards strategy and guile, as opposed to luck.
OPTIMIZED FOR PERFORMANCE
Carefully optimized maps deliver photorealistic visuals we have come to expect that run on mainstream hardware. You don't need a supercomputer to play TASK FORCE ELITE.
EXPANSIVE TERRAIN-BASED WARFARE
Experience hill-to-hill firefights with the freedom to flank in any direction.
Landscapes are crafted to be massive in scale and up to 10 square miles (16km2)
REALISTIC BALLISTICS & BULLET DROP
Sight your target, adjust your scope's elevation and snipe the enemy from miles away. All sniper rifles achieve one-shot kills. The longest shot recorded to date is over 3,500 meters – do you have what it takes to beat that record? 
But I must explain to you how all this mistaken idea of denouncing pleasure and praising pain was born and I will give you a complete account of the system,
But I must explain to you how all this mistaken idea of denouncing pleasure and praising pain was born and I will give you a complete account of the system,
But I must explain to you how all this mistaken idea of denouncing pleasure and praising pain was born and I will give you a complete account of the system,
But I must explain to you how all this mistaken idea of denouncing pleasure and praising pain was born and I will give you a complete account of the system,
But I must explain to you how all this mistaken idea of denouncing pleasure and praising pain was born and I will give you a complete account of the system,
But I must explain to you how all this mistaken idea of denouncing pleasure and praising pain was born and I will give you a complete account of the system,
But I must explain to you how all this mistaken idea of denouncing pleasure and praising pain was born and I will give you a complete account of the system,
But I must explain to you how all this mistaken idea of denouncing pleasure and praising pain was born and I will give you a complete account of the system,